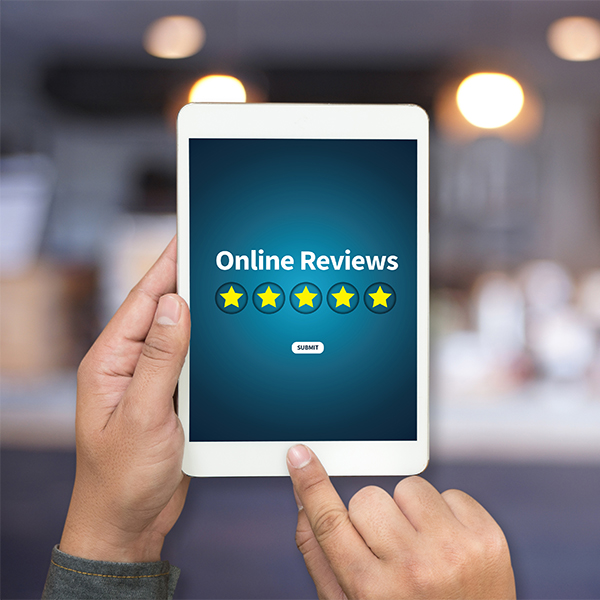 At Advanced Heating & Cooling we strive for 100% satisfaction in everything we do. We value your opinion and invite you to tell us and others about your experience with us. Please take a few moments to tell us what you think by leaving us a review here on our website or on any of these popular review sites or social networks.
Read what other customers have said about us.

All trademarks or brands on this page are registered by their respective owner and are not affiliated with our company, nor do they endorse or sponsor our products or services.
Reviews of
Advanced Heating & Cooling
(Based on 19 rated reviews)
02-Nov-2023
Product or service reviewed: Air duct cleaning
Technician: Todd and Barbosa
Barbosa and Todd were extremely professional and polite. I felt they did an excellent job!
23-Sep-2023
Product or service reviewed: Service shop heater
Jeff did a maintenance check up on my hanging shop heater. I requested him because two years ago he went above and beyond trouble shooting an issue with the heater caused by someone else that originally installed it. Thank You....and will definitely use again.
17-Jul-2023
Called this morning re: home A/C not working. Tech (Ronnenberg) was on site in less than 2 hours was professional and did an outstanding job! Will be contacting Advanced in the future for all our HVAC needs!
08-Feb-2023
Product or service reviewed: serviced our heater
5 stars!! Thank you, Todd
Mr. and Mrs. Graham
Penfield
11-May-2022
Product or service reviewed: Air condition
Well Satisfied
06-Aug-2020
Product or service reviewed: Air Conditioner Installation
I liked Jeff, and he did a good job.
06-Aug-2020
The regular yearly service was completed at my house yesterday. If I read correctly, the technician's name was Robert. I was highly satisfied with his work, his manner, and he explained several things to me with lots of patience.
Many thanks!
18-Jul-2020
Product or service reviewed: AC and Furnace
Excellent service!!! 100% satisfaction! Your technicians were professional and knowledgeable and able to get a very tough job done in one very long day. Thank you so much l!!
06-May-2020
Thank you ADVANCE HEATING & COOLING for your good service & temperament; to your staff & technicians. It truly stands out as genuine and will be the cutting edge to any competition and the new normal! Trust me –
Again, thank you!
20-Aug-2019
Thank you very much to all. Great job by everyone especially Jeff. The crew was great. Mike D awesome. Helen - the best. Definitely my go to company for service and recommendations here in the Roc. Thanks to Mike P. Now I got a go to GUY! Please use me as a reference if needed.
18-Jul-2019
Thank you to the staff at Advanced Heating and Cooling for fixing our AC on a hot summer day!!!
Tiffany McDowell
Morgantown
Thank you for such a great review. We appreciate it when a customer takes time out of their day to put in a review.
16-Jan-2019
Product or service reviewed: Heating
Great Service and Friendly staff. Highly Recommend!
02-Aug-2018
Product or service reviewed: Furnace Tune up
Alex did a great job cleaning and tuning up our furnace. He was pleasant, thorough and fast. I will recommend Advanced to everyone.
20-Jan-2018
Product or service reviewed: Weil-Mclain Ultra Boiler Service
To: Helen, Mike D, Mike P THANK YOU! THANK YOU! THANK YOU! Your response to our emergency heating problem over New Years week (20 to 30 below Zero wind chill) when we were not established customers, was beyond all our expectations Your ability to find the parts that we needed (our previous company told us the could not find the parts we needed after being down 6 days and to try to find them ourselves) demonstrates your commitment to your customers. Your driving to Buffalo to pick up 1 part and then driving to my home all in a white out / heavy snow storm to install the parts was an extraordinary level of service. We cannot thank you enough for what all 3 of you did. We have already recommended your company to our friends and will continue to do so. Do not hesitate to use us as a reference if the need arises Tom and Ginnie T
Tom and Ginnie T
Williamson, NY
13-Dec-2017
I loved the service we received. Robert was excellent, very knowledgeable and soft spoken. We are glad we have Advanced for our service company.
08-Dec-2017
I am very happy with your service. Your men were there within 15 minutes of when my husband called in, after hours service call. Alex was pleasant and did a great job.
10-Nov-2017
I am very happy with your service and always has been. Your technicians are pleasant, polite and thorough.
01-Nov-2017
Love your service and Robert went the extra mile, and I really appreciated it.
Stated so on Facebook.
19-Oct-2017
As a previous owner and salesman of a company I am always particular about how I purchase products and services. Having been a salesman for over 40 years I'm always aware of how professional the company that is making a sales call on me handles the sale, service and final installation of their product.
From the very first call from Advanced Heating & Cooling, Michael D'Andrea showed high expectations of what was to come. His comprehensive inspection of my problem and follow up proposal was extremely thorough and covered several alternative solutions. After reading through his 4 page proposal along with 6 products and company links I was impressed. After picking one of the proposals I needed a quick installation turn around. Five days later the installation team, Jeff & Alex showed up at 8:00AM as promised. They worked until 9:00PM that day and did a great job. We had a small change on an air cleaner install that had to be corrected and a few days later that was completed. A great job well done!
As with all new installations there is paperwork for warranty papers and rebate forms(if any) to be filled out. This is where Advanced inside team, Helen and Lucy handle the little details of scheduling appointments, filling out the warranty papers and sending me copies, providing rebate forms along with the required additional paper work from the company confirming work has been completed. It's these little details that separate the excellent customer service that Advanced provides.
Three weeks after the sale and installation, Michael came out again to fine tune all the settings on the furnace and set up another appointment in June to do the same with the air conditioner. Again little details that go above and beyond to provide 100% customer service.
As a former salesman I love being "SOLD". Advanced and all their employees not only sold me but did all the right important things that provides for a professional job well done by a well trained team. It is my pleasure to highly recommend this team of professionals. They are a "10 out of 10" in my book.